Video Gallery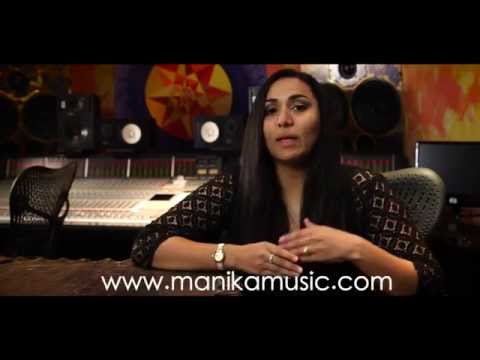 Manika Kaur devotionally does 'Kirtan to support Noble Causes'
Blessed with a voice so pure it permeates your body and washes away your troubles in one soothing note, Manika Kaur is a rare and gifted soul.
Born and raised in Australia, Manika came from an extremely spiritual home where the family was, quite literally, responsible for spreading the teachings of the Sikh founder Guru Nanak Dev ji. Holy books would be delivered to their home and they would personally deliver them to the Sikh community across Australia, often stopping to join in song before they left. "The whole experience was divine.
Her songs are songs of true devotion and her mission is to heal the world with her voice, as Manika says, hers are "Kirtan for Causes"
Every last penny raised through Manika's music is donated to help others less fortunate than herself or to building new Sikh temples that offer a place for her community to share, learn and practice their faith. Bandhannaa raised over a million dirhams, which helped finance, a new Gurdwara in Dubai where Manika lives and the proceeds from her next album are earmarked to help educate children from the rural parts of Punjab.
Spreading the message has been surprisingly easy for 30-year-old Manika and music is her way of giving something back. "Music is a wonderful medium through which one can spread any message. God has been really kind to me, and I'm sure I can do more. I have been blessed with a very comfortable life, but I feel that I must do something for those less fortunate than me. And I honestly believe that if each of us can look out for others a little bit more, the world would be a much better place to live in. Music has no barriers, which is why it brings people together. At times you don't need to understand it but you feel it. Kirtan has something more extraordinary, when you connect to it; you are connecting to the purest love. This is why people often cry when they listen or sing Kirtan. It is hard to describe the feeling even for someone like me who is unable to fully grasp the true meanings of our Guru's teachings, it feels like floating in a warm pool of light!"
Latest News
Gurdwaras that Think Beyond Borders!
Craigieburn Gurdwara Australia & Gurdwara Sahib West Sacramento set an ex.... Read More....
Out-Of-School Needy Kids Get a Ray of Education by Sikhs Helping Sikhs Scheme of Deed A Day Under Kalgidhar Trust!
What is the way out to the Dismal Situation of Punjab becoming a den of addic.... Read More....
Intellectuals Speak - Principals' Conference by Atam Pragas Social Welfare Council
Atam Pargas Social Welfare Council (APSWC), Ludh.... Read More....
View all...